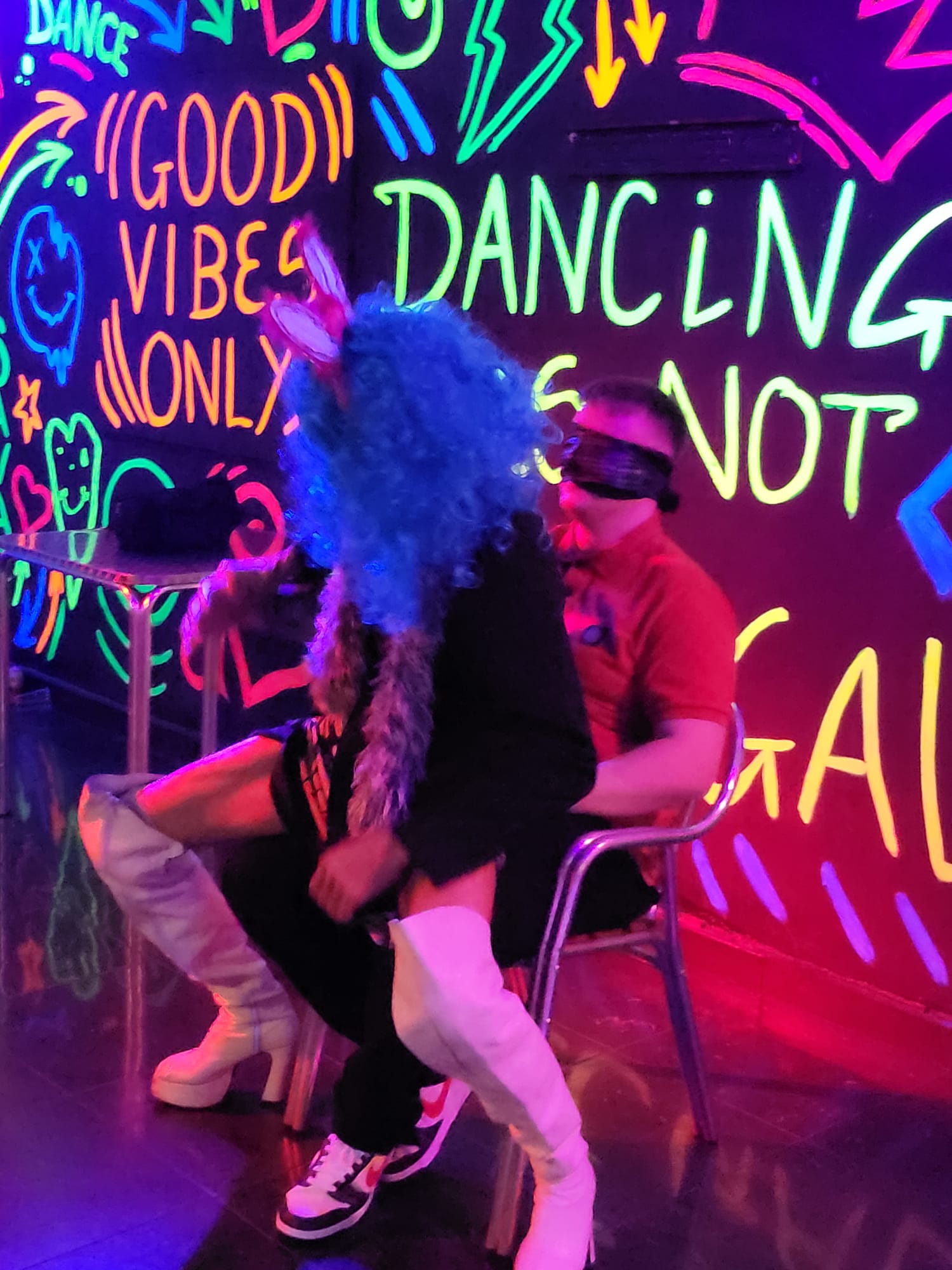 DRAG STRIPPER BENIDORM STITCH UP
This is a fantastic way to stitch up your benidorm stag.  Get him on the chair blindfolded then we let our drag stripper loose on him.
Watch his face when the reveal takes place, the removing of his face mask and our sexy drag strippers equipment all over him.