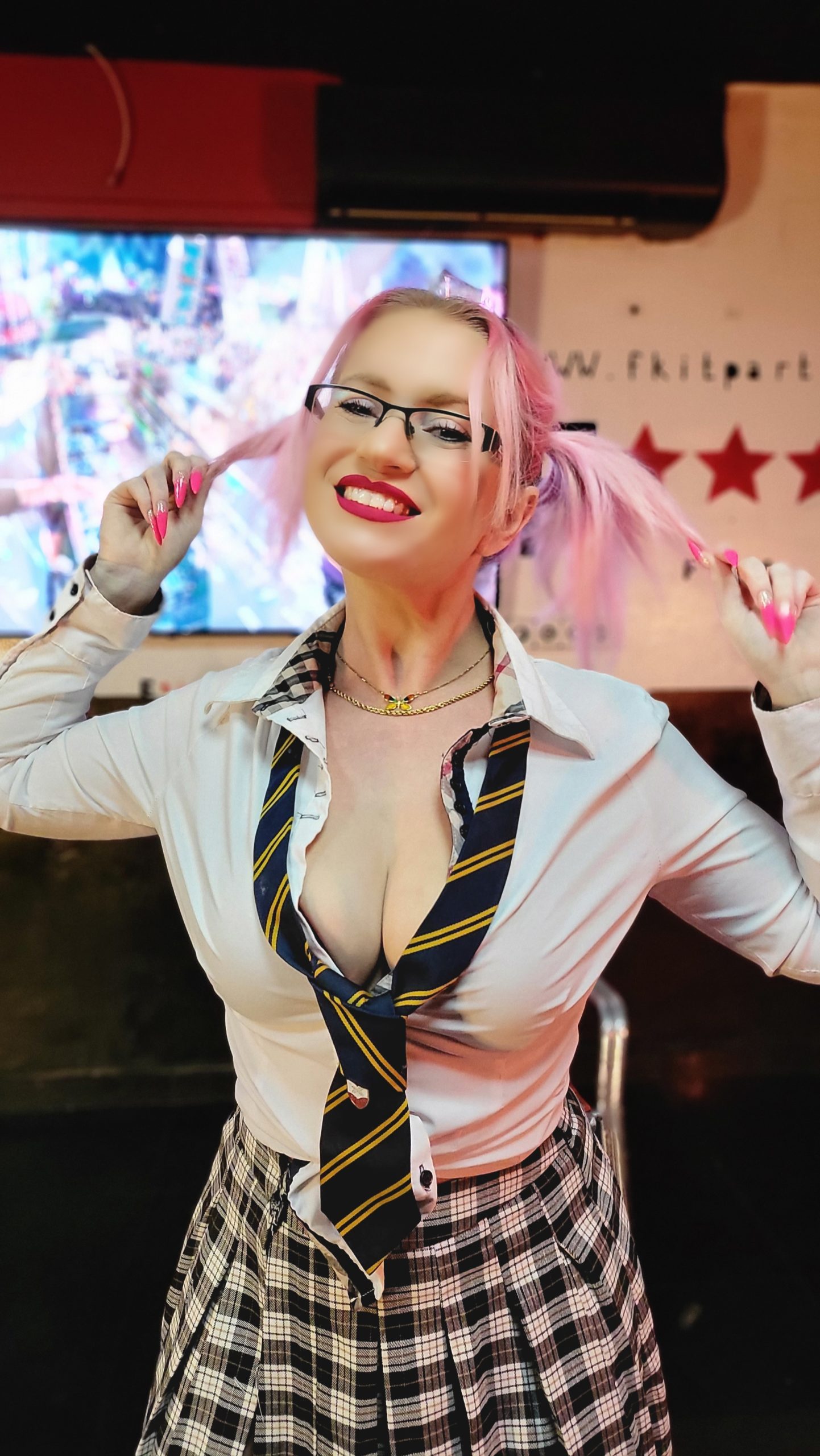 Not just a stag party, THE STAG PARTY IN BENIDORM.
LET"S KEEP IT SIMPLE.
WHEN YOU WANT A STAG PARTY THAT'S SUPER EXTREME AND MENTAL. With over 9 years entertaining & planning Benidorms Stag Stitch Ups. From activities to a complete package with stag friendly hotels and transfers i'm here to get it sorted for you.
AS SEEN ON NATIONAL PAPERS SUCH AS THE DAILY STAR
WHAT HAPPENS IN BENIDORM STAYS IN BENIDORM haha
One of the amazing things about booking with me is how customizable I can make so your stag party is incredible, wild and just what you want.
HERE ARE MY MOST POPULAR BENIDORM STAG STITCH UP PACKAGE MOST WANTED:  NOT IN ANY PARTICULAR ORDER
HOTELS AND APARTMENTS (Stag friendly)
Private Airport Transfers.
Jade Stripper Airport transfer.
Jade Striptease show for your group
Jade Extreme striptease for your group
MOST POPULAR – Jade Private Naked waitress Villa pool party (stag/lads retreat) with my show, 2 hours of me naked waitress CHEEKY GAMES, Lots of body contact with touching allowed. 2 hours  free beers. With or without BBQ options.  Lads  can get naked too so its a real fun lads experiance – MOST POPULAR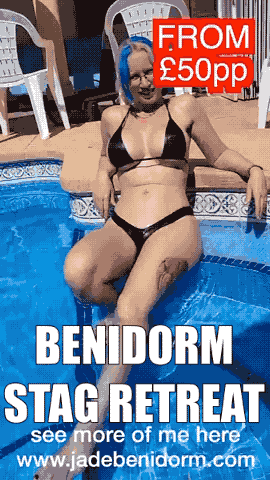 Dwarf hire
Drag Stripper
Jade Pussy shots
Bar crawl with 1 hour free bar included
Beach party
Go Kart racing, Meal reservation, Banana boat, Jet ski and so much more.