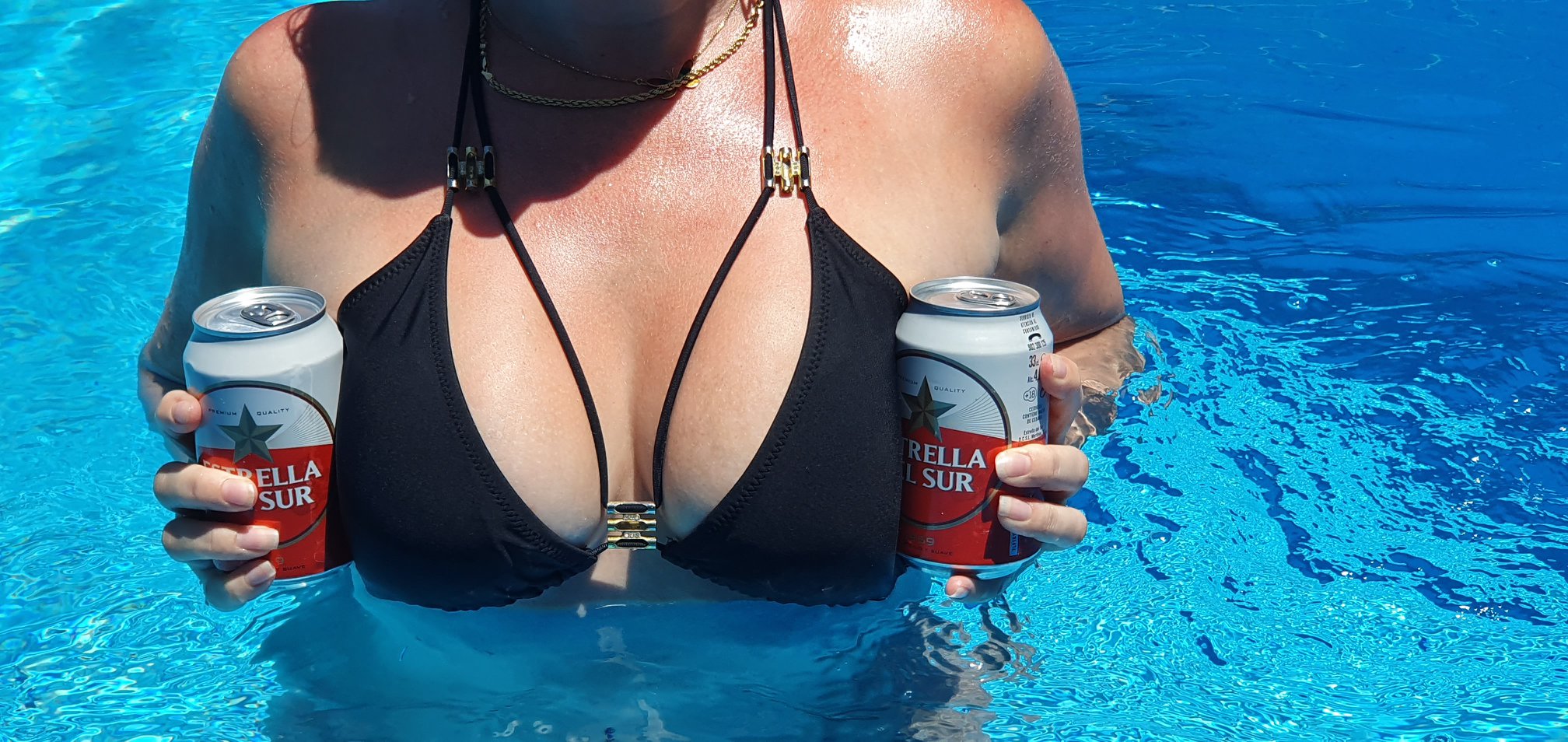 Benidorm stag party
Hi and thank you for looking at my extreme Benidorm stag party packages. Yes if extreme fun is what you want then let me get your party started.
My biggest sellers for Benidorm stag party groups are:
1) Striptease & Extreme strip show. (Stag stitch up)
I'm sure you have heard about my extreme strip shIts double the length of any other strip in Benidorm. Includes: Full body contact with all the group. Your group licking cream from my tits. Im completely naked from the first few minutes till end. Lots of whipping, I fuck myself with a toy doing a self sex show as part of it for you all to see. I will humiliate your stag and destroy your stag in the sexiest way, a proper stitch him up.
2) Private Naked waitress Villa pool party (stag/lads retreat) with my show, 2 hours of me naked waitress and free beers. (Stag stitch up)
THIS IS PRIVATE. YOUR GROUP ONLY AND ONLY 1 GROUP BOOKED A DAY £50 per person
You come to my villa for 2 hours fun, games, pool side at a my completely private and non overlooked villa in Benidorm. Completely private and discreet location.
2 hours drinks BEERS all included.
2 hours me naked waitress for you having fun and games with you all.
Swimming pool.
You Get naked if you want
Extras available include.
BBQ AVAILABLE add £15pp to include BBQ.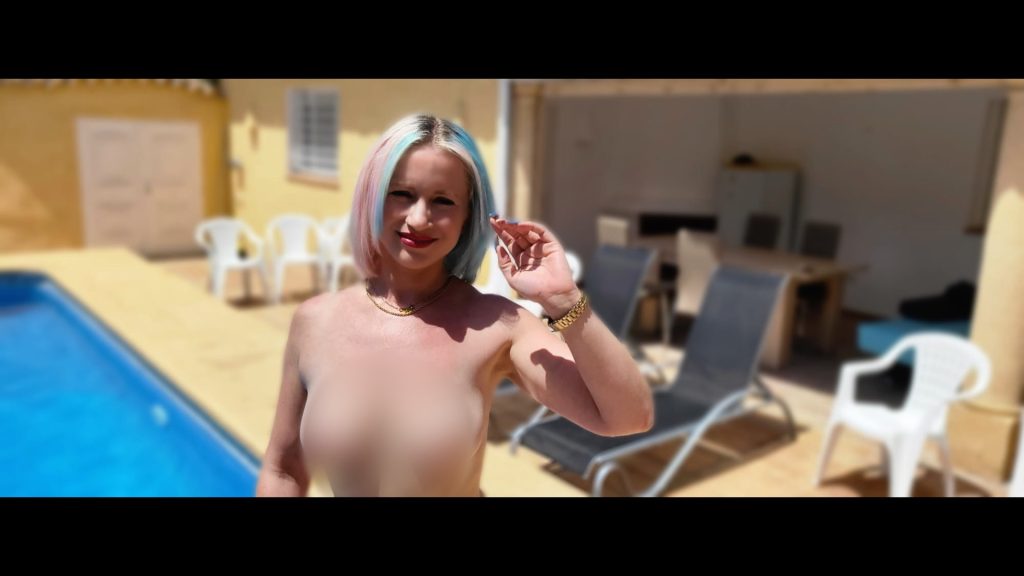 LIVE SEX TOY SHOW
This is were i fuck myself with toys in front of your group and get volunteers from your group to get involved in the show. very graphic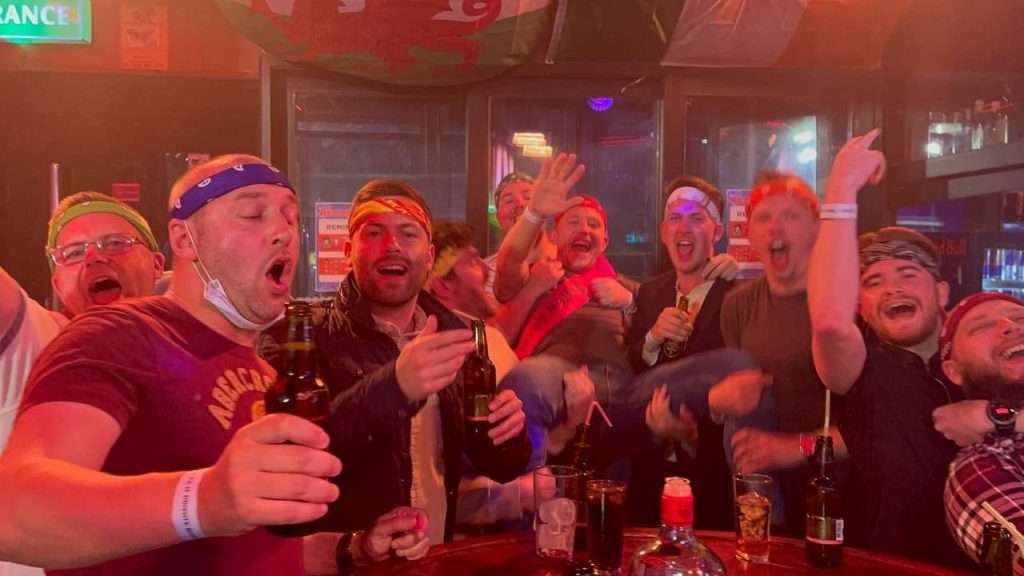 Stripper airport transfer.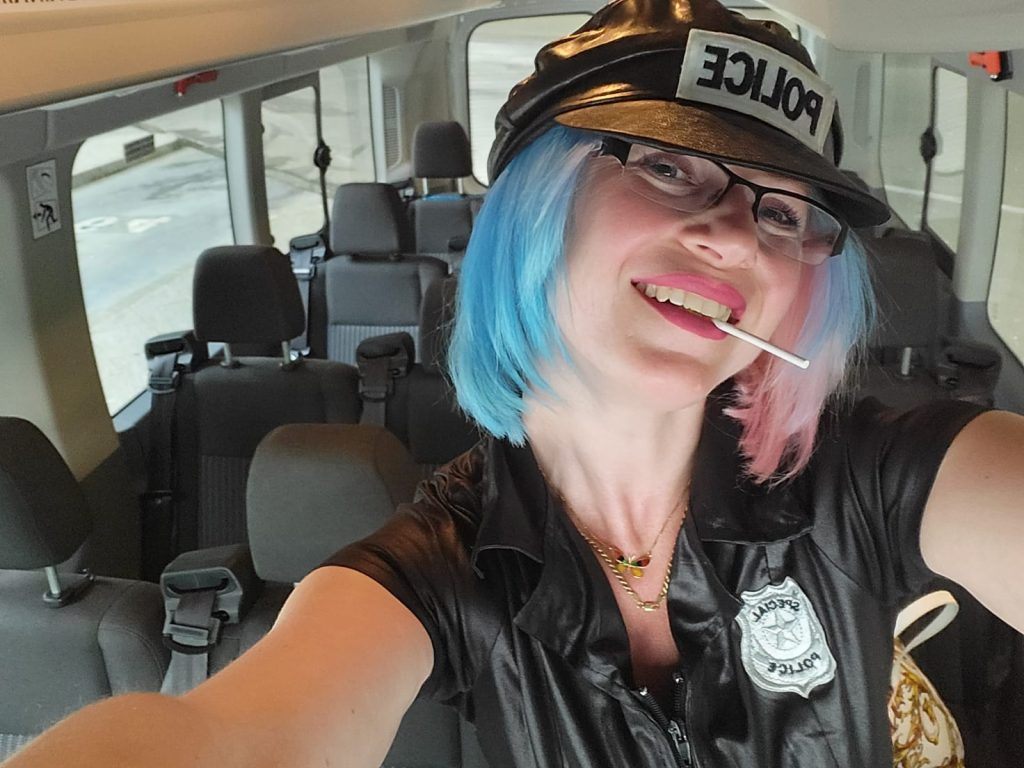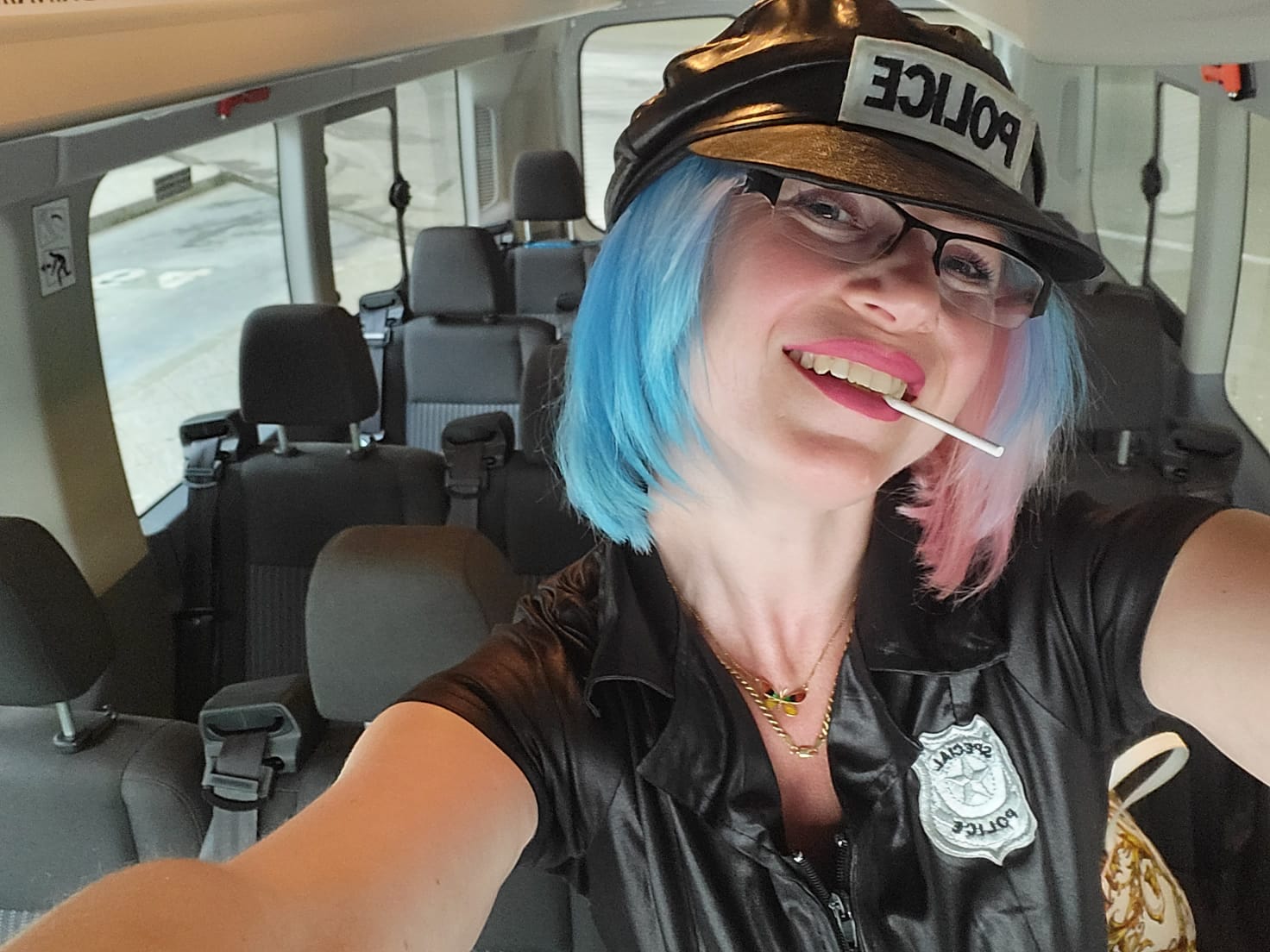 Private transfer from the airport to your destination hotel includes strip show and i stay naked for you the whole journey. My stripper transfer with me meeting you at the airport and naked for the whole journey to your hotel with fun and games. Extras available. Prices on request.
Drag stripper (Stag stitch up) on its own or as a combo.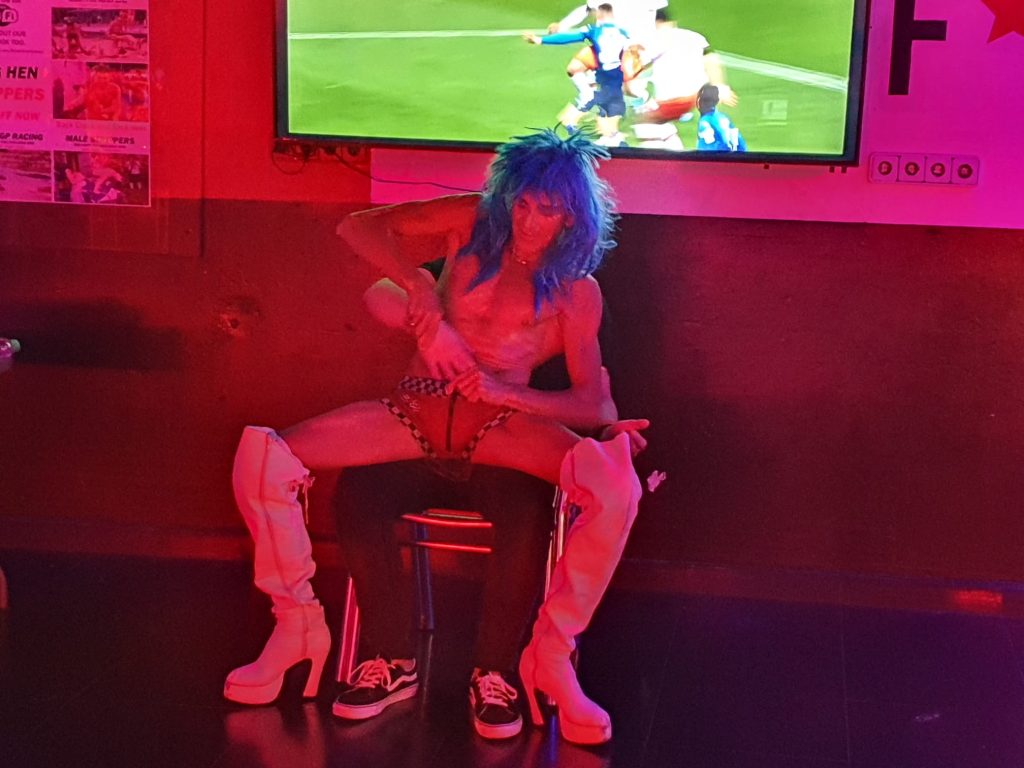 Another big seller in Benidorm is our Drag stripper. we blindfold your stag and out he/she comes performing and waving his cock around the stags face, funny reveal. This also works well as a combo with me coming out after and doing my show.
Dwarf hire (Stag stitch up)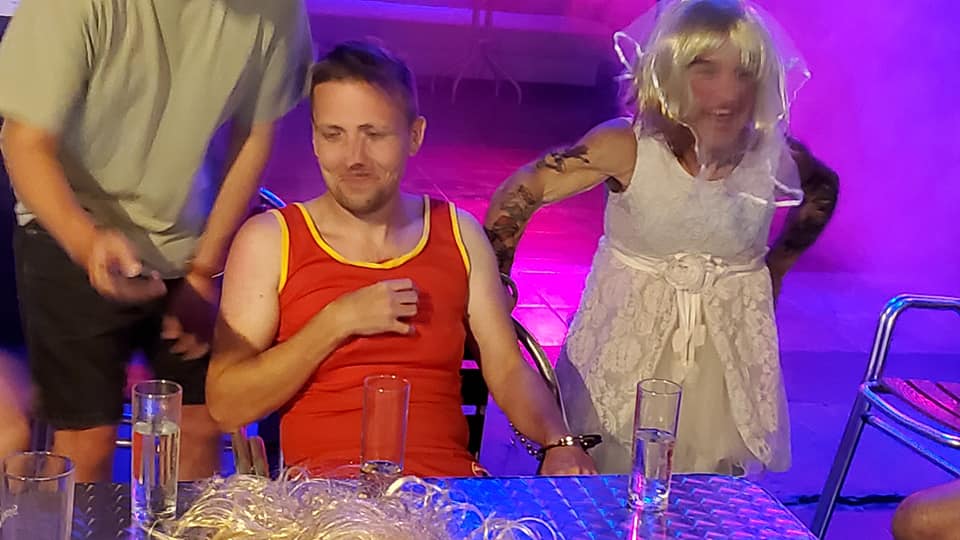 Price for Benidorm Dwarf hire
Dwarf hire is £200 for the 1st hour (NORMALY 250) and £100 for each hour thereafter.
Costumes are..
Bride,
Baby
Batman
Oompa Loompa
Leprechaun
Police
Mini me
Smurf
Robber
Dwarf
Those are the most popular. Let me know asap so we can Get the times reserved before they get booked up.
We will make sure that he sneaks up on your stag/hen and handcuffs himself to them. They will be shocked. We will get plenty of pics for you too.
I CAN ALSO OFFER:
No one wants the boring usual stag do anymore.
Being the Ex manager of the massive stag company JUST FK IT, FKIT PARTIES and WILDSTYLE TRAVEL i have all connections and experience to give you a wild and stag party that will blow your mind and you will never forget.
I can offer you all or some of the following depending on what you want.:
– Accommodation: Stag friendly accommodation from just £8 per per per night.
– Transfers : Private door to door transfers, all your group in one minibus, coach with a FK IT rep meeting you at your accommodation to help you all check in. Just £25 per person return included.
– Stripper transfer with me onboard for fun.
– Sexy bar and club tour for 1 hour have me sexy dressed handcuffed to your stag. fun and games and lots of naughty me to see. £20 per person based on minimum 10 lads.
– Pussy shots. Real pussy shots £20 each
– Naked waitress fun. 1 hour naked waitress at your service £200
– LIVE Lesbian show featuring me and a friend £300
– LADS / STAG RETREAT NAKED PRIVATE VILLA POOL PARTY different options.
– Dwarf hire for 1 hour just £200 and £100 per hour thereafter.
– Drag stripper stitch up. £100
– Frank Gallagher (Shameless tribute lookalike) 1 hour hangout tour £150
– Bar crawl £10 per person
I can organise so many other things for you to do so get in touch and lets make your benidorm stag stitch up the best.