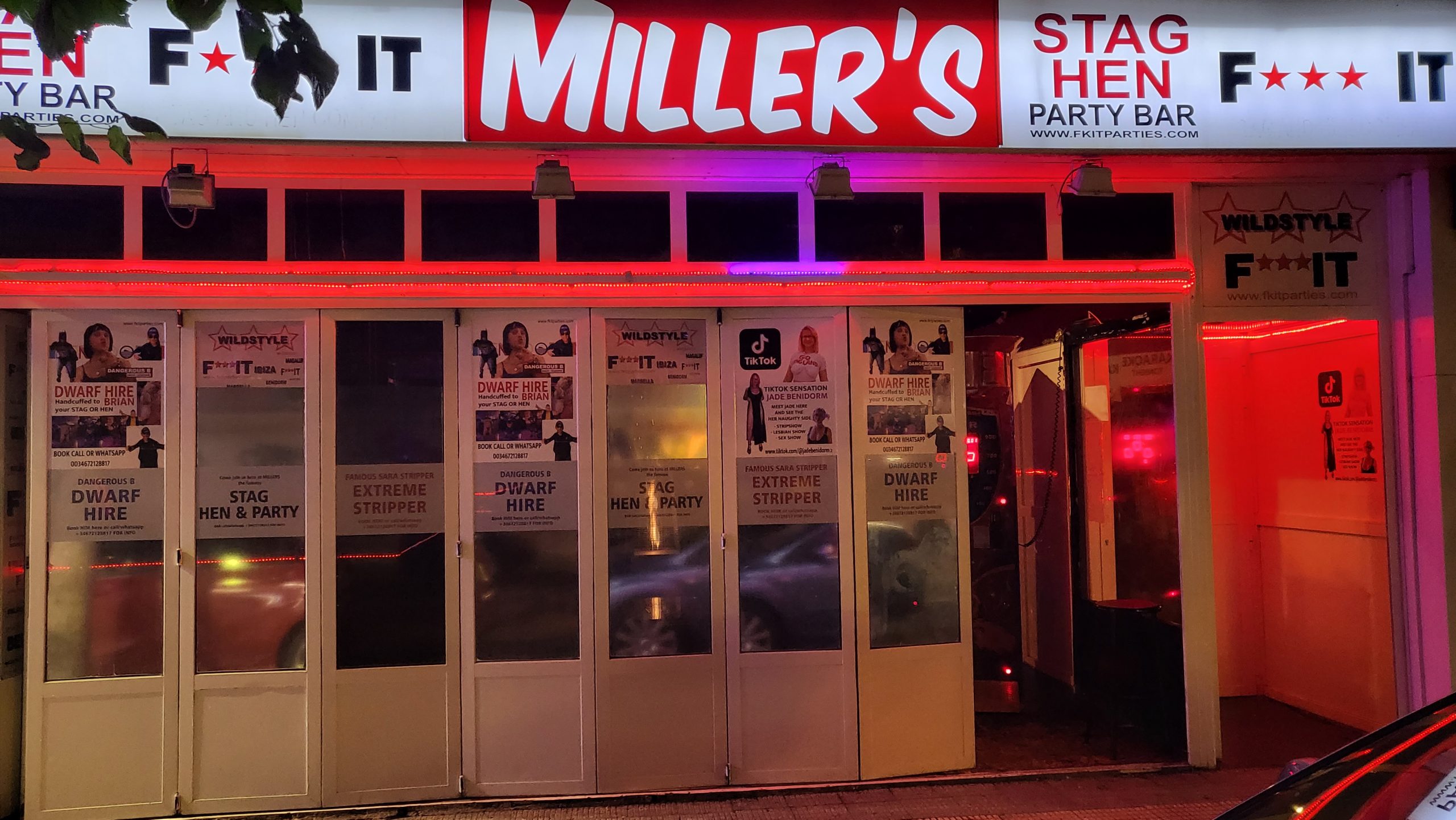 t's winter now in Benidorm and many bars and clubs have closed for the winter.
MILLERS IS STILL OPEN ALL WINTER, ALL YEAR ROUND AND I AM THERE EVERY NIGHT.
Millers is the Famous STAG and HEN bar but in the winter months is still the place to hang out.
Millers is a friendly fun bar.
Normal bar prices and free entry..
Tea and Coffee available.
Watch my Adult shows.
Private dances available.
Sports shown on our screens.
Free shots with your 1st drink.
Nightly specials.
Brian our resident DWARF.
Fun games like beer pong.
LOCATED:  MILLERS BAR IS LOCATED AT Calle Lepanto 22, Benidorm.  Next to the apartments KOROLA.  Just up the road from the hotel Presidente.