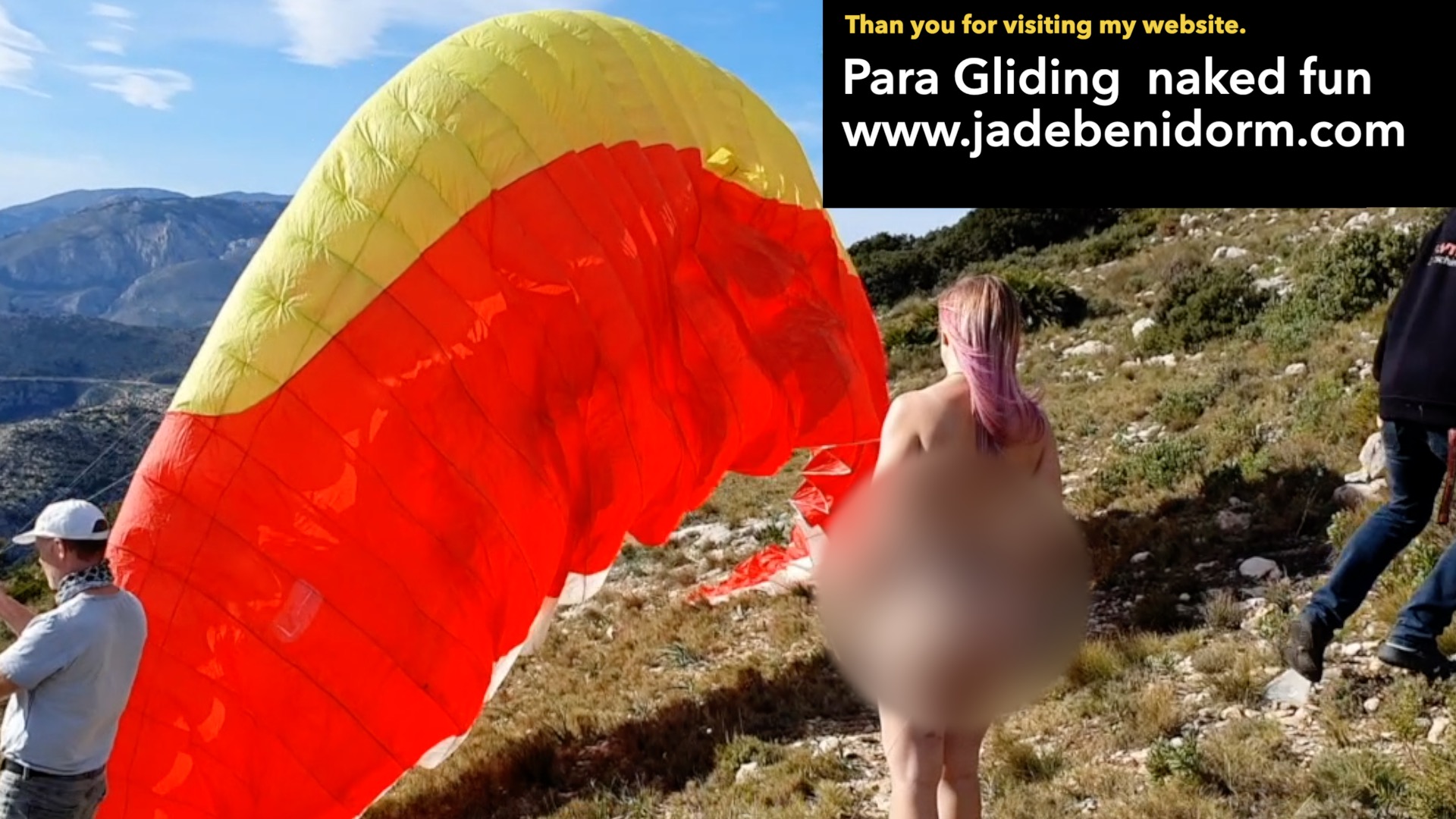 "BUY THE FULL UNSENCORED VIDEO OR PHOTO SET"
I have to admit i love to things that are different. Jumping off a mountain and flying completely naked with just my shoes on had to be done.
The day started really early at about 8am then it was off to the location in the mountains, They sent transport so i didn't have to drive. Nice relaxing journey through the mountains for approx 90 minutes.
When we got to the top of this mountain it was breathtaking and the reality of jumping off suddenly hit me. fear and excitement.
As the pilots started to sort the equipment i stripped naked and had fun with all the people there, having photos with them etc. They loved the idea that i was going to do this.
Loved every bit of it.
I have a great contact if you want to try Para Gliding in Benidorm.