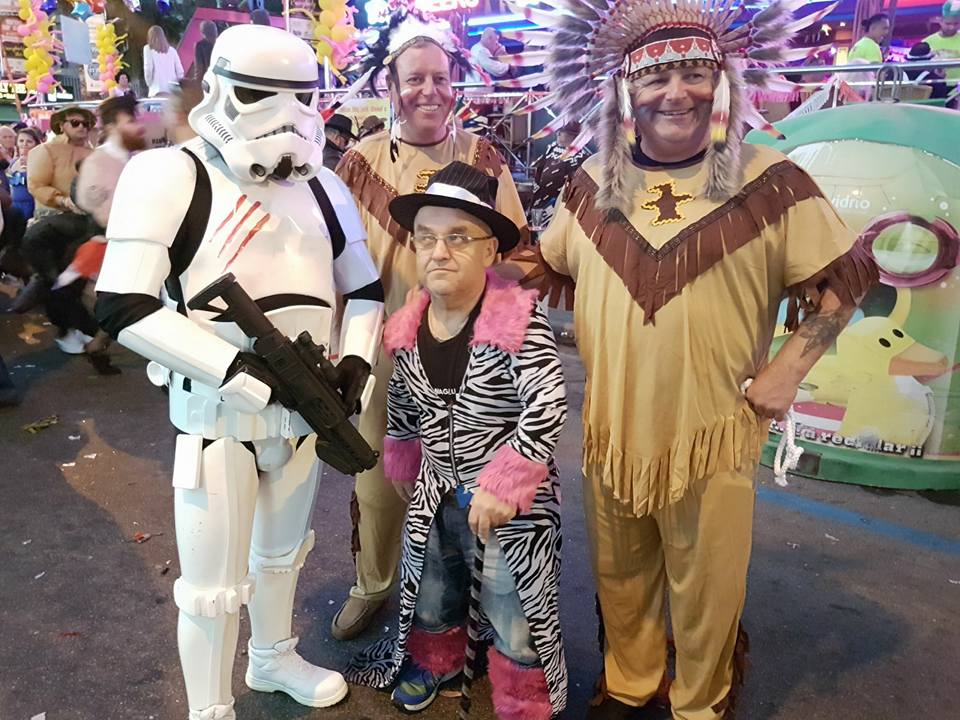 This year in Benidorm the famous BENIDORM FIESTAS are back on after being sadly cancelled in 2020 due to the covid pandemic.
The day that we are looking forward to the most is the famous BENIDORM FANCY DRESS DAY.
I WILL BE AT MILLERS BAR IF YOU WANT CUSTOM BODY / FACE PAINTING DONE.  From just €15 for 1 limb or €20 for 2 limbs.
This year 2021 The fiesta's is on so get over here
This year dates 12th – 17th then fancy dress day 18th..
The Fancy dress party is amazing and famous throughout Europe with literally thousands of visitors from all over the UK, Europe and the world in fancy dress.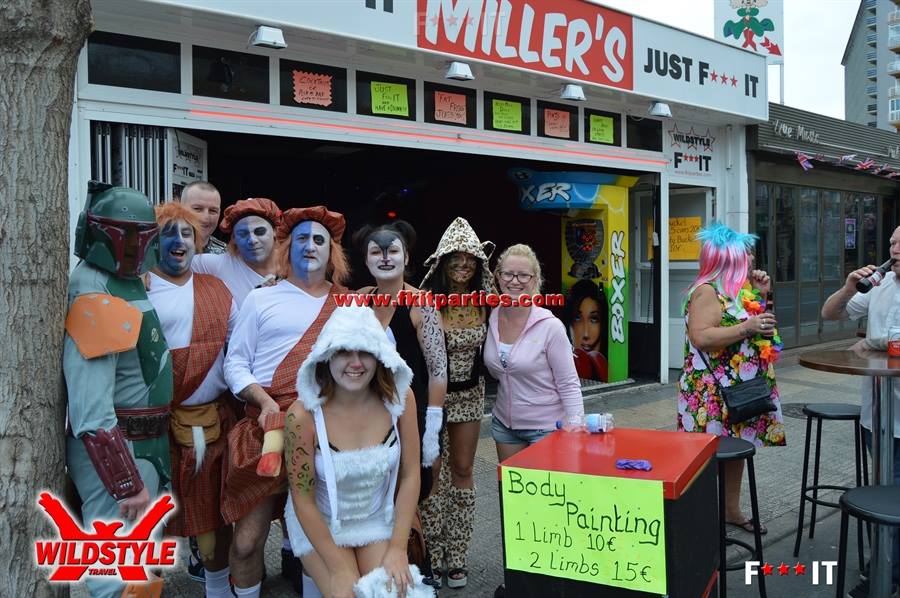 You will be able to find me at MILLERS BAR next to the Benidorm UK SQUARE area.
I will be at MILLERS BAR from around 11am right through to the early hours partying and helping you all get the look you want with Body and face painting, Oh and not forgetting some of my shows too.
MILLERS OPENING AT 11AM HAS A ALL YOU CAN DRINK OFFER OF JUST €20 FOR THE WHOLE DAY AND NIGHT
It's nearly time to get back in your fancy dress for Benidorms FIESTA's 2021