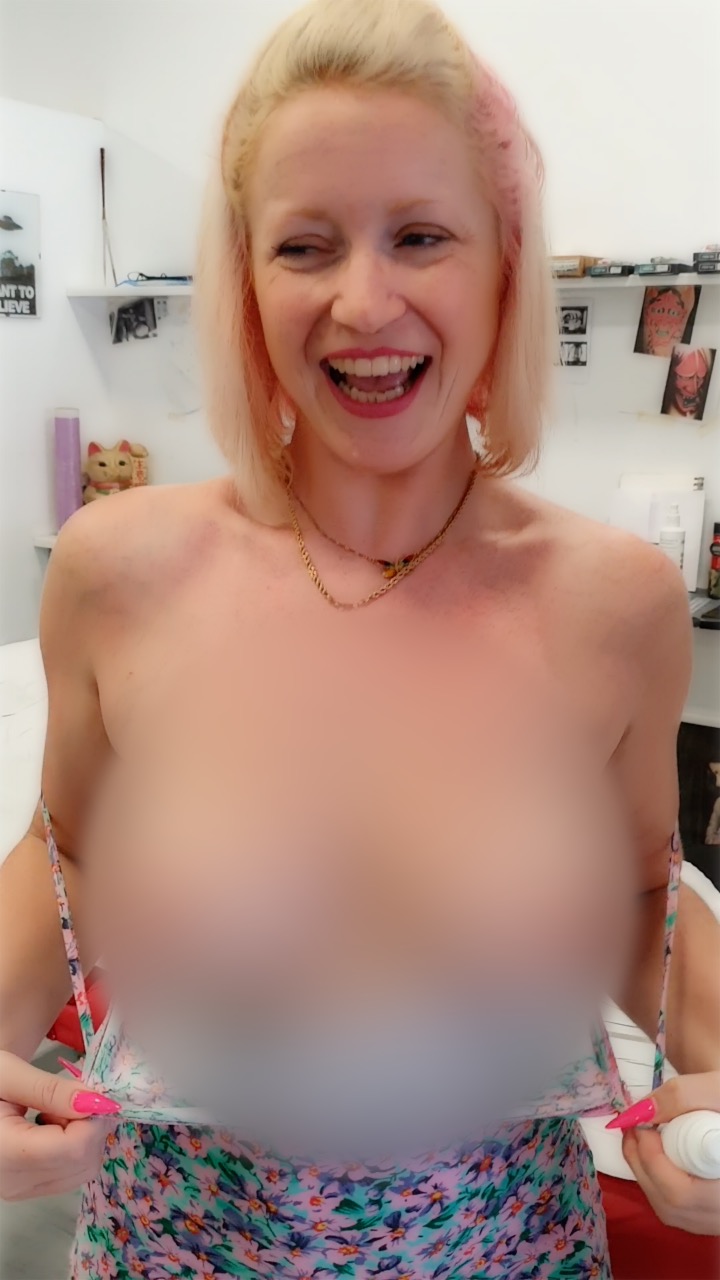 "BUY THE FULL UNSENCORED VIDEO OR PHOTO SET" Well I have to admit that was an experience getting both my nipples pierced.
It's so true, no pain no gain…  They feel and look amazingly better.

Jade Benidorm
Even clothing rubbing against my nipples now with the piercing gets me uncontrollably turned on and horny.
The full uncensored video is for sale.  If you want to buy a copy get in touch.